WE ROCKED OUT
On Bite Size TV!! 
Our good friend, Dave Stewart, is the RINGMASTER on BiteSizeTV. We had the pleasure to rock out with him and his friends a pretty epic rendition of Dance Upon The Solid Ground!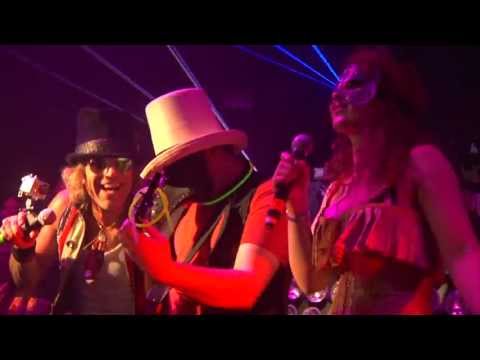 Anthem Sizzle
Did you make it?
Electro Shine Played ANTHEM 6/7/13
We played our FIRST show in our beloved town, Nashville, TN! It was a crazy experience with plenty of friends, fans, and circusy eye candy! We can't wait to do it again! 
O' Music Awards!!
Holy You-Know-What! We were invited to play on the OMA streamfest!! We played June 20th for our first web show and it was MOTHER-LUCKIN-AWESOME!! If you missed it no worries - you can check out our performance ala the O Music Awards website! (Note: Watch those porch lights BOUNCE!)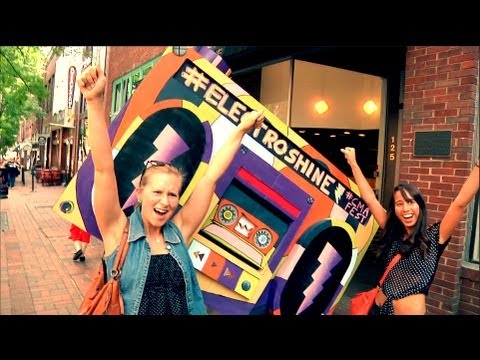 Meet Ya On The Dance Floor!!!
#ELECTROSHINE
MR. BOOMBOX Chills @ CMAFEST
Electro Shine's
Australian Debut @ CMC RockS THE HUNTER
Hunters Bar was a kickass venue - wine kegs floor to ceiling as far as you could see!! Thank you to all those who came to check out the new Muzika Without Prejudice!! Y'all were a bangin' audience!! Lets do it again soon!!
Yeah, we played at
Country THUNDER
With the help of our good friend, Troy Volhoffer (lead singer of Fran Moran) Electro Shine had it's first show at Country Thunder 2012 in Twin Lakes, Michigan. It's where we got our first crowd dancin'!!! 
SAY SOMETHING!
We want to hear from you!
Electro Shine is meant to be an open forum of creativity. We promise to be as honest about our thoughts and our process as a two year old who just took his first poo on the toilet - with excitement and a "show and tell" featurette. And in return we ask that you people make it your business to form an opinion! Sharing is caring!!! 
Wanna Stalk Us?
We love a good facebook troll, a fly by tweet, and a game of tag my face! So, yes, we highly encourage some healthy social interwebz stalking. Check us out on all those fancy twittergrams on the facetubes of the world. We'll be updating folks on EVERYTHING through the platforms you already use!